Why should American digital business firms invest in the Asia-Pacific Region?
1. Asia-Pacific Region is the World's Leading Regional Economy.
The Asia-Pacific Asia region is the largest and the fastest-growing economy in the world today. It is considered as the engine of global economic prosperity (Ming-Te & Ting-Liu, 2012), hosting the fastest-growing East Asian economies of China, Taiwan, Japan, North and South Korea and Mongolia as well as the vibrant Southeast Asian economies of Brunei, Burma (Myanmar), East Timor, Indonesia, Laos, Malaysia, Philippines, Singapore, Thailand and Vietnam, all members of the Association of Southeast Asian Nations (ASEAN). The Asia-Pacific region hosts nearly "60 percent of the global GDP, the world's fast growing economies, half of world's population, and an emerging class eager for American products and services"(USDC, 17 April, 2014). For the United States, the Asia-Pacific region will be the engine of global growth for the next decade with profound impact on American digital and Intellectual Property (IP) companies.
The U.S. Secretary of Commerce, Penny Pritzker, projected that by 2022, the Asia-Pacific will be home to 54 percent of the world's middle class, and will account for 42 percent of global middle-class spending. China alone has a vibrant middle class–necessary for the growth of digital media consumption–of this region which currently reached 247 million, or 18.2% of its population and is expected to further increase to 607 million by 2020. At this point, its class spending will be on par with the US, after adjusting for inflation and purchasing power (Spotlight on China, 2012, p. 4).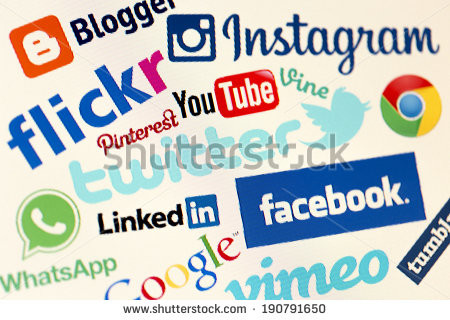 With a vibrant and fast-rising middle class, the Asia-Pacific also has a very dynamic media landscape and a high appetite for digital media goods and services, whose content and products are mainly dominated by American high-tech companies. Asia-Pacific surpasses other regions such as Europe, for instance, in terms of television viewing, video consumption via the internet or even through mobile phones (Insights for Marketers, 2012). In 2013, it has the highest number of mobile-cellular subscriptions in the world with 3.5 billion out of 6.8 billion of the total subscribers. It ranks as the number one region in the world in terms of mobile broadband connection with 895 subscriptions (ITU, 2013).
Nielsen's global media consumption index also showed that Asia-Pacific surpasses Europe and western markets on television viewing and video consumption via internet or mobiles. Being the fastest-growing economy in the world with a huge emerging class of digital media consumers hooked online, it is not surprising that the U.S. is seeing the Asia-Pacific region with special interest to further expand its business presence in the world, more specifically in the area of copyright media. Its huge and rising middle class which heavily consumes digital media can accelerate American copyright export in coming years. The Asia-Pacific is therefore the "promise land" of the American digital and entertainment media.
2. China is the Biggest Potential Market for Digital Media in the World.
Of all the emerging digital markets in Asia Pacific, China offers the greatest potential as a market for American IP exports, more specifically for American digital media and services, offering the widest and fastest-growing digital copyright market in the world. If counterfeiting and media piracy of American products is controlled by Chinese authorities, it is projected that China would become the largest market for U.S. digital goods and services. At present, China is rapidly becoming the world's largest digital media market (BIPR, January 2014). It is estimated that China's media and entertainment market between 2000 and 2015, for instance, has a compound annual growth rate (CAGR) of 17%–significantly outpacing the nation's economic growth. Virtually every Chinese home has a television.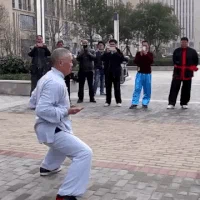 China's film sector has the second-largest film market in the world after the US and is said to overtake the US box office by 2020. China also has the largest and fastest-growing Internet market for digital media in the world—it's real significance to the American IP business—from multimedia, music, film, to online gaming (Spotlight on China, 20). Although the Chinese Internet penetration is slower compared to the U.S. and developed countries, its potential is however staggering. China already has the highest number of Internet users in the world and is expected to rise further with its more than 1.3 billion population.
By the end of 2012 alone, China's total number of Internet users already reached 564 million with an Internet penetration of 42.1 percent, rising 3.8 percent over the previous year (CNNIC 2013, p. 15). With this increasing Internet users, plus the ongoing convergence of networks and the government's telecommunication infrastructure building which aim to combine telecom, broadcast and internet on a single platform to deliver voice, data and video content, China's new digital and entertainment media is expected to reach unprecedented heights (Spotlight on China). And if the U.S can penetrate this huge digital media market in the near future and control China's digital piracy, American global hegemony in IP, at least in the area of copyright, would then be fully realized given the population and market size of China.
Thus, the U.S. through the USTR is zealously taking hegemonic steps to pressure China to agree and to comply to its own version of IPR protection in order to fully access the Chinese digital market and curb piracy of American music, films, software, online games, and other copyright products and services. The American hegemony in copyright aims to colonize China's IPR regime through law in order to capture its biggest and the fastest-growing digital and entertainment media market in the world with minimal losses in sales and revenues caused by digital media piracy for American multinational IP companies.
2. ASEAN is a Fast-Growing Digital Market in the Region.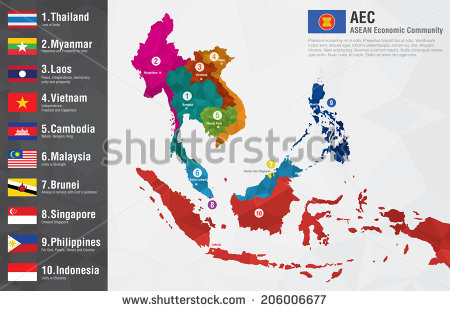 Aside from China, the ASEAN economies too constitute a great promise for the American digital media business. The ASEAN is significant for the growth of American IP dominance in the Asia-Pacific region. Besides its strategic military, security and political importance to American interest, the ASEAN region is a dynamic and fast-growing economy which hosts nearly 600 million people and lies at the crossroads of huge markets, straddles critical shipping lanes, and controls substantial agricultural, mineral, and energy resources (Petri & Plummer, 2014, p. 1). Above all, ASEAN is a region with a very high demand for American digital media exports; thus, a fertile ground for the establishment of the American IP domination in the Asia-Pacific. Like China, the ASEAN offers a great promise as a market for American copyright goods and services. Vietnam, Indonesia, Malaysia, Thailand, Philippines, Singapore and other ASEAN countries manifest a growing appetite for digital and entertainment media which corresponds to their rising middle class and Internet users. Their digital landscape is at a turning point.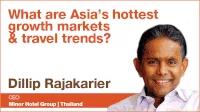 For many consumers in this region, digital media is ingrained in their everyday lives, and in some countries, Internet usage for digital and entertainment media is even surpassing time spent on traditional media such as television or print" (Nielsen, October 2011, p. 2). The Philippines, for instance, ranks as one of the top users of Facebook, the top American social networking site with more than a billion users. Indonesia also ranks among the top users of Twitter, another top American top micro blog site on the Internet. A study by comScore in March 2013, for instance, can provide us a glimpse as to what extent consumers of six ASEAN countries in the Asia-Pacific use digital and entertainment media such as music, movies, entertainment news or television shows on the Internet. According to this study, over 620 million people in the region spent their time online, primarily consuming American digital and entertainment media content supplied by top U.S. Internet companies such as Google, Microsoft or Yahoo.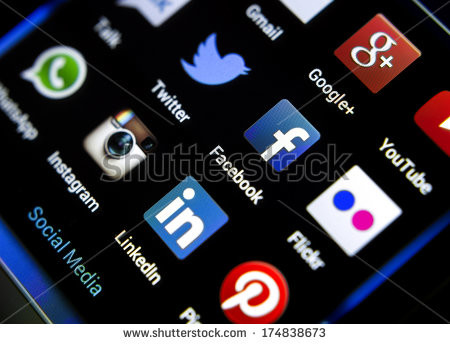 It also showed that ASEAN countries have a very high consumption of digital entertainment media on the Internet, with content mostly provided by U.S. copyright companies (ComScore Media Metrix, March 2013, p. 41). The most popular type of entertainment media consumed by ASEAN web users is the multimedia. And in this aspect, Google's YouTube ranked as the number provider of multimedia in these countries. Thailand is the highest with 94 percent, followed by Singapore, Vietnam, the Philippines and Indonesia. With regard to music, Vietnam has left behind other ASEAN countries with a high 80 percent of the Internet users consume music from the Web. In entertainment news, Vietnam too ranks the highest, followed by Singapore (41%), Indonesia, the Philippines (25%) and Malaysia (23%). Thailand is the lowest in entertainment news with 16 percent. In movies, Vietnam also ranks the highest with 59 percent, while the Indonesia is the lowest with 16 percent. But with regard to television programs on the Web, Vietnam is the lowest with 16 percent and Singapore as the highest with 44 percent. Vietnam, being a communist state, censors foreign TV shows on the Web and encourages its citizens to patronize only the government-controlled televisions programs, thus a low percentage of Internet users consume TV programs on the Web in this country.
Conclusion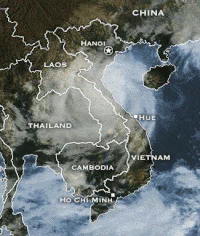 All roads therefore point to the Asia-Pacific as the "promised land" for American digital and entertainment media products and services. China and the ASEAN offer the greatest potential market for U.S. digital and copyright business in the world. With their rising middle class coupled with their fastest and largest growing Internet penetration and rising appetite for American digital and entertainment media, the Asia-Pacific region is the ideal regional network for the U.S in extending its leadership in innovation and intellectual property. All digital and high-tech companies must therefore re-think their strategies on how to capture this regional market and become the leader of digital media business in the world!
Photo credit: Shutterstock.com
Thank you for reading this post. Follow this blog for more updates.