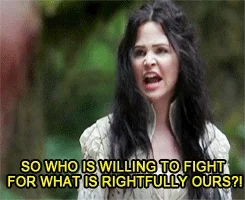 Introduction
To be a leader requires that one must be a good follower. But this requirement would depend on the circumstances on how the person becomes a leader in business. A person can become an instant leader of a business empire by succession.
There is basically two types of becoming a leader. One is by ascription or by birth and the other is by achievement. An ascribed leadership is acquired through inheritance or succession. Usually the heir is a child or spouse of a recognized leader in a particular business enterprise. After the business leader died or retired, the spouse or child becomes the heir of the established business and assumes the leadership of the business.
For instance, the Norwegian heiress Alexandra and Katharina Andresen, who are 21 and 22 years respectively, became the youngest billionaires in the world for the third year in a row, after their father, Johan H. Andersen, transferred ownership of their family's investment company, Ferd, to them in 2007. In such a young age, they instantly become the established leader in the investment business  of their country.
Photo: Alexandra (21 years old) and Katharina (22 years old), world's youngest billionaires (courtesy of businessinsider.com)
The other way of being a business leader is by achievement. This type of leadership is common in our current global and technological age. The candidate usually achieves success and leadership in a particular field of business by hard work, dedication,and achievement. This person usually does not come from a rich or landed class. Some come from humble beginnings. Others are even college dropouts such as Bill Gates or Mark Zuckerburg. Some studies have shown that there is no direct correlation between academic excellence in school and success in doing business. Not all billionaires  graduated with summa cum laude or with high honors in college, but they are usually creative people, smart and have a strong passion in actualizing their niches and goals in business. These people are usually  self-made billionaires.
"The youngest self-made billionaire is John Collison of Stripe, age 27. He cofounded the payments startup with older brother Patrick Collison, who at 29 is also one of the youngest billionaires. Stripe's most recent fundraising round in November 2016 valued the company at $9.2 billion; the brothers are each worth $1 billion. John Collison is just a few months younger than Snap cofounder and CEO Evan Spiegel."
Leadership by ascription or succession does not necessarily requires to be a good follower before becoming a leader in  his/her business empire or firm. Without fully knowing the "rules of the game" or actual operations of the firm in the lower echelon of the company, s/he leads the business by succession.
Photo: Enrique Razon, leader in port-handling business (courtesy of Forbes.com)
Leadership by achievement requires the aspirant to be a good follower become s/he becomes the recognized leader of his/her chosen niche in business. One of the top 10 riches Filipino in the Philippines, Enrique Razon (Networth: $4.3 billion), started as a crane operator as a young man in his father's port-handling business. He allegedly dropped out of school to study his father's business operations. In a television interview, he attributed the expansion of the business to this experience of being an ordinary worker of the firm. He was literally a follower and servant and worked his way up in his father's firm. He obeyed his managers and the rules of his own business. As a result, he learned the various aspects of the business. When his father died, Enrique Razon took over the business and went beyond. And because he was a faithful follower, he learned the "rules of the game" and became a new leader by achievement in port-handling business. His business has even become a multinational and engaged other forms of trade, such casino and resort business.
Photo: Henry Sy, the richest Filipino businessman, leader in retail and mall business (courtesy of Forbes.com)
Another great Filipino who became the leader in retail business in the Philippines by being a good follower is Henry Sy, the richest Filipino according to Forbes Magazine. he started his business by selling shoes as an ambulant vendor. Before becoming the leader in retail and mall business, he was a true disciple of retailing. Because of his dedication and persistence, he became the leader of his chosen business niche by achievement.
What type of business leader you want to be?
Photo credit: Pexels.com free photos, Forbes.com, and businessinsider.com
Thank you for reading this post. Feel free to like, comment, and share this post! Cheers and best wishes! AMDG.
References
Au-Yeung, A. (6 March 2018). "The World's Youngest Billionaires In 2018: Meet The 63 Under Age 40". Forbes. Retrieved from https://www.forbes.com/sites/angelauyeung/2018/03/06/youngest-billionaires-under-40-2018/#60d61c86729a.